Welcome to the Official We Need To Go Deeper Wiki!
the
We Need To Go Deeper
reference written and maintained by the players.
Please feel free to contribute by creating new articles or expanding on existing ones.
We are currently maintaining
2,041 pages (433 articles)
.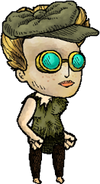 Quick Navigation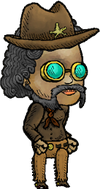 About We Need To Go Deeper
We Need to go Deeper is a 2-4-player cooperative submarine rogue-like set in a Verne-inspired undersea universe. In the game, you and your crew must embark on many voyages into a mysterious undersea trench known as The Living Infinite.
To be successful in your mission, you and your crew will have to work together to pilot a Submarine, as only with your submersible in-tact will you be able to live to see the bottom of The Living Infinite..
Part of the goal is to provide players with a game world that will be enjoyable and exciting to explore. Throughout a single voyage through Deeper's randomized ocean, you could encounter anything from a band of submarine pirates, to an undersea cave full of Monsters and Treasure Chests, to an underwater civilization that may help or hinder you on your journey - depending on what kind of civilization they wind up being..
Additionally choose from a variety of era-specific
outfits
to customize your adventurer from the 19th century to spruce up your adventure! Non-gender-specific mustaches included.
Game Features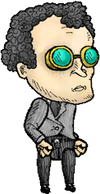 Wiki Community
To write a new article, just enter the article title in the box below.
Registering
Feel free to register and join our user base by clicking here.
Not sure where to start?
Adding content
If you are unsure of what to do or how to create a page, search for a few articles on the same topic and see what they look like. You can always view the source code in a wiki and learn from what others have done.