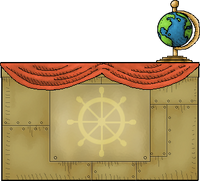 Description
[
]
The Navigation Console, when interacted with, makes the player take control of the Submarine, allowing them to steer the vessel and consume Fuel to boost.
Controls
[
]
E - occupy and exit the console.
W, S - angle the submarine up or down
A, D - turns the submarine in the desired direction, left or right.